Open platform and open standard
MEDrecord is open in the sense of being transparent. Our API's use the standard format defined by FHIR and approved by MedMij. Within our FHIR API we also use vocabularies like Snomed, Loinc and ICD.
On backend side we can use various storage systems, but our favorite is still openEHR. The flexibility of this standard is unique and guaranties true semantic interoperability; the ability to express the meaning of the data (the how and the why behind data).
Semantic interoperability
Complying is expensive: we provide shared clinical models, terminology bindings and data normalization
Develop your own clinical models and provide them to others
(there are already hundreds available)
Focus on development, not on the clinical models..;-)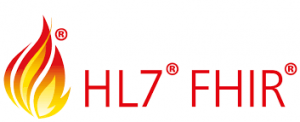 MEDrecord is a scalable, flexible FHIR based API available to healthcare technology companies or Hospitals looking to bolster their interoperability options by adding an API that adheres to the healthcare market's most rapidly growing data standard.
By using MEDrecord for your product you'll gain a series of up to 200+ endpoints that allow create, update, and delete operations to all of the data in your platform, customizable by client roles. There is an endpoint for each of the resources detailed in the HL7.org FHIR schema, allowing your organization to rapidly allow data intake and egress to fulfil your clients' needs without dedicating hundreds of hours of development. By adopting MEDrecord you'll be able to enrich your product's interoperability and keep pace with your competitors in the healthcare market, all without sacrificing enormous amounts of development resources and market research.
The ISO/NEN 13606 and openEHR standard
The openEHR community is based on 15 years research, focussing on engineering design and real-world implementation experience, rather than being created as a formal consensus standard. It has had a

significant influence over the development of EHR standards by the three main international eHealth standards organisations: CEN, HL7 and ISO.
Jan-marc Verlinden explaining openEHR: