Mapping of 4D data modalities
In the High Profile project MEDrecord was used to store and retrieve 1, 2, 3 and even 4D data. We merged previous taken MRI and fMRI images with real-time EEG and EcOG data. This is presented to the neuroscientist in realtime 4D presentation to the doctor using those fancy red and green glasses.
In cooperation with Barco an app has been built that calibrates the iPad's screen. This enables specialists to monitor to view scans on his iPad with the same pictures and contrast as on a larger (and more expensive) Barco screen.
Funded by Artemis (currently ECSEL)
The High Profile project was coordinated by Philips research with 17 European partners. It was funded for € 17,1 million by the ARTEMIS JOINT UNDERTAKING, SUB-PROGRAMME ASP2: Healthcare systems, Industrial Priority 3.1.2: Seamless connectivity and middleware.
The ARTEMIS Industrial Association represents Industry (large, small and medium sized companies), universities and research institutes. The ARTEMIS JU is an organisation based in Brussels, that was legally established in February 2008 and became autonomous in October 2009.
ARTEMIS aims to tackle the research and structural challenges faced by European industry by defining and implementing a coherent Research Agenda for Embedded Computing Systems.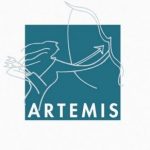 See the complete overview of the project presented at the final review: