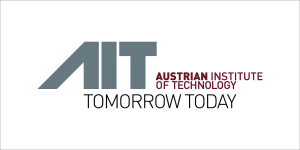 We are Austria's largest Research and Technology Organization (RTO) and belong to the first league worldwide in many of our areas of research. This makes us a powerful development partner for the industry and one of the top employers in the international scientific scene.
Together with MEDrecord we are working on the automatic detection of seizures "EpiScan", the spike detection "EpiSpike" as well as the AIT source localization "EpiSource" the AIT has developed a package of highly innovative systems for the automatic analysis of EEG signals during long-term recording for epilepsy diagnostics.
More information: Website AIT Austria
MEDredord is relentlessly spurring innovation in healthcare. That's why we are involved in several international state-of-the-art projects, which will all result in useful digital products in the near future. The following projects are in collaboration with AIT.