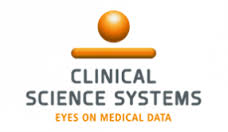 Acquisition, processing, handling and optimizing of medical data
Clinical Science Systems (CSS) is a Dutch company specializing in the development, sales and marketing of clinical applications for medical products. The company was established in 2004 out of an Intensive Care Unit/OR study to bridge the gap between the nursing staff, intensivists and dr's. of Neurology focussing in an easier interpretation of all data relevant to brain measurements.
We have several specially developed ICU cEEG analysis tools for which we own the exclusive rights i.e. ISA and CRI. Next to that CSS is developing many more analysis algorithms together with high profile institutes and companies around the globe dedicated for clinical applications.
More information: Website Clinical Science Systems
MEDredord is relentlessly spurring innovation in healthcare. That's why we are involved in several international state-of-the-art projects, which will all result in useful digital products in the near future. The following projects are in collaboration with Clinical Science Systems (CSS).