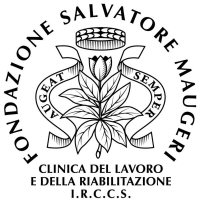 Cutting edge diagnostic and therapeutic services
IRCCS Fondazione Salvatore Maugeri (FSM) is a non-profit organization recognized by the Italian Ministry of Health as a research-oriented hospital (IRCCS). The mission of the Foundation is that of providing cutting edge diagnostic and therapeutic services with a specific focus on rehabilitation, working environment medicine, and disorders requiring long term follow up and chronic treatments.
FSM mission also includes clinical research and translational science having a direct impact on the improvement of patient's care.
More information: Website FSM
MEDredord is relentlessly spurring innovation in healthcare. That's why we are involved in several international state-of-the-art projects, which will all result in useful digital products in the near future. The following projects are in collaboration with FSM.