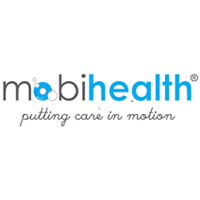 MobiHealth offers patients the ability to self-manage their health by monitoring their health status independent of time and place, while they stay in touch with their distant healthcare professionals.
More information: Website MobiHealth
MEDredord is relentlessly spurring innovation in healthcare. That's why we are involved in several international state-of-the-art projects, which will all result in useful digital products in the near future. The following projects are in collaboration with MobiHealth.