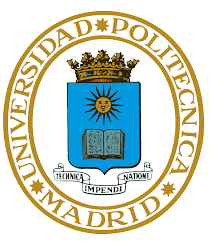 The Technical University of Madrid or sometimes called Polytechnic University of Madrid (Spanish: Universidad Politécnica de Madrid, UPM) is a Spanish University, located in Madrid. It was founded in 1971 as the result of merging different Technical Schools of Engineering and Architecture, originating mainly in the 18th century. Over 35,000 students attend classes during the year.
According to the annual university ranking conducted by El Mundo, the Technical University of Madrid ranks as the top technical university in Spain,[1] and second overall. The majority of its Engineering Schools are consistently ranked as leading academic institutions in Spain in their fields, and among the very best in Europe.
More information: Website UPM
MEDredord is relentlessly spurring innovation in healthcare. That's why we are involved in several international state-of-the-art projects, which will all result in useful digital products in the near future. The following projects are in collaboration with Technical University Madrid.