Your partner for developing eHealth Technologies
We help medical, R&D, healthcare and technology companies build secure, compliant and effective eHealth applications and integrations.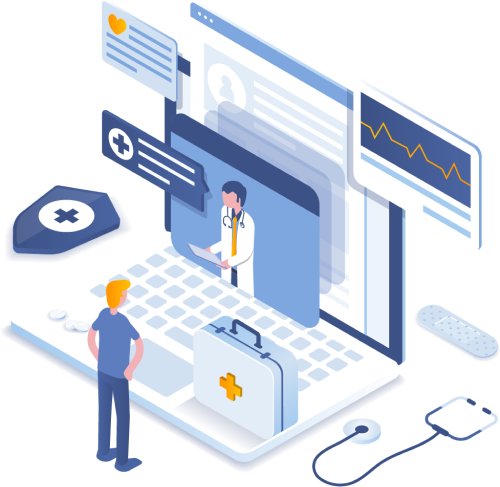 Just released: whitepaper
HealthTech, Wearables and their impact on the Healthcare Industry
Developing medical and eHealth apps and handling medical data can be challenging
We make building eHealth Technologies incredibly easy for you in three ways
API + Platform as a service
Our white label eHealth Platform, API, and development team help you kickstart your eHealth projects, by providing seamless integration with your applications, enabling you to get exactly what you need out of your data, and to never again worry about speed, reliability, security or compliance in the future.
MedSafe is MEDrecord's white label user interface which leverages all of the powerful capabilities of the MEDrecord Platform and presents them to users in an intuitive, easy to use and attractive GUI. MEDrecord customers can either use MedSafe as-is, or customize it to suit their application needs.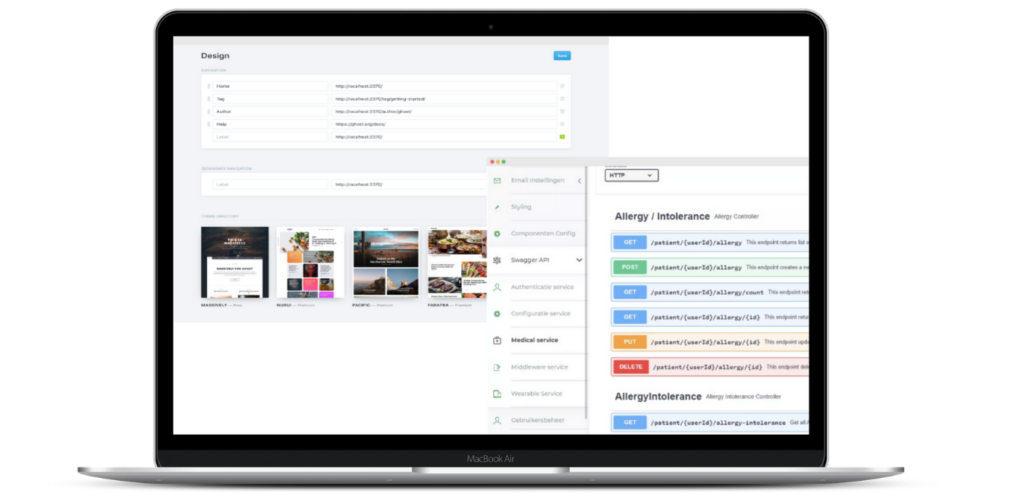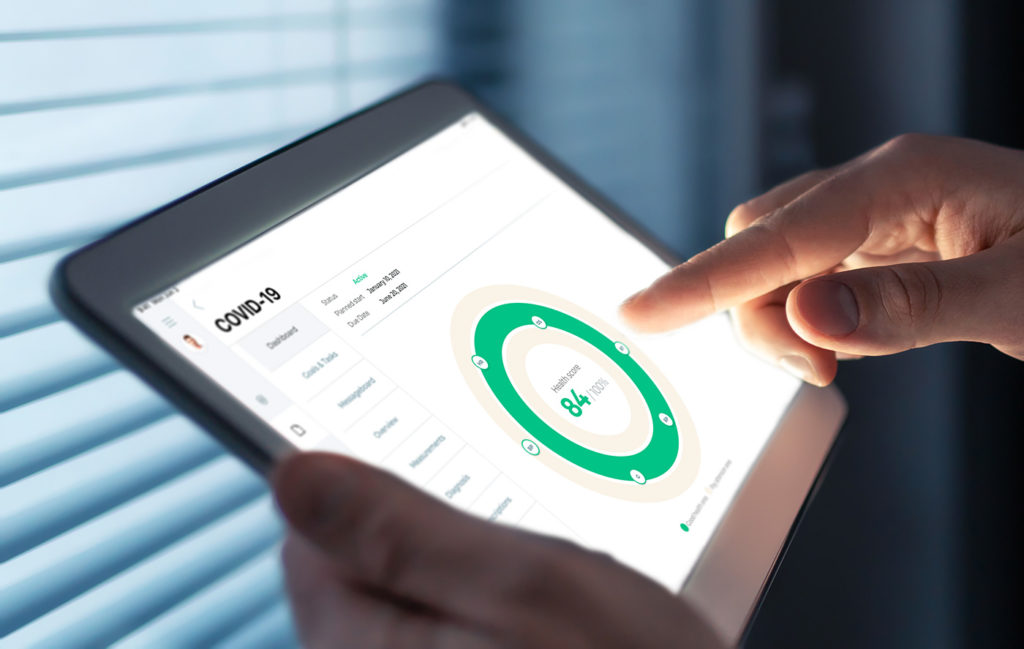 Ready to use features for your Apps
Empower creators with a built in CMS
Social Networking for Patients, Practitioners and Organizations
Easy appointment booking and accountability with Calendaring
Connect Doctors with Patients through Secure Teleconferencing
Human Readable Test Result Analysis (Threshold Service)
Encourage good habits with Self Assessment Questionnaires
A Fully Certified and Functional Personal Health Environment
Learn how the EEG4Stroke Project easily integrated their AI analytics tools with mobile EEG Sensors to advance triage speeds and save lives.
Benefit from our experience running our own eHealth innovations. We show you what it takes to transform your idea into a compliant, certified, and feasible eHealth Startup, to raise funding and find partners via EU grants and programs.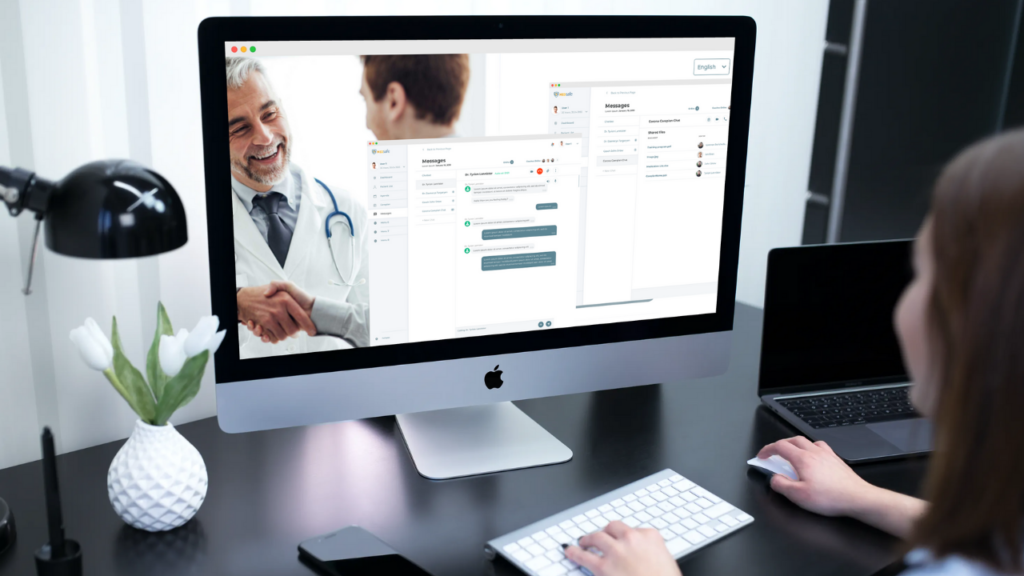 "We have developed our ZoDichtbij platform on top of MEDrecord, we are most happy with Jan-Marc and team as technical partner. For the previous 5 years we have been brainstorming about out ZoDichtbij product where Jan-Marc always helped out, also in the business model. If you are a start-up with a great idea I would certainly advice you to check with this team."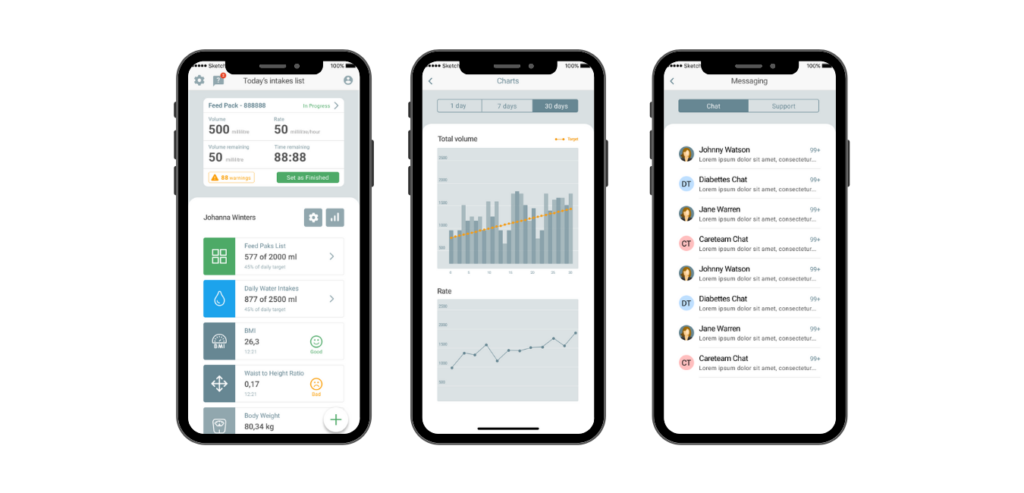 The MEDrecord team has delivered countless state of the art applications for our project partners. We've designed the MEDrecord platform to accommodate advanced UI features such as data mapping, secure messaging and P2P Connectivity and device integration. If you're looking for a trustworthy partner to take the reigns on your app development, you've come to the right place.
See how we rapidly delivered a companion application for a nutritional device at low cost, and with full patient privacy.
The goal of the Food Friend project is the development of a food intake monitoring tool, consisting of hardware, software and methodologies, that can be used by care professionals, research institutions or home users to get a better overview of a person's dietary behavior. 
Partner with a fully certified company!
Security is our top priority. Our platform features state of the art technologies to authenticate user identities and offer maximal protection for patient and personal data.
We've built amazing solutions for diverse stakeholders in the eHealth ecosystem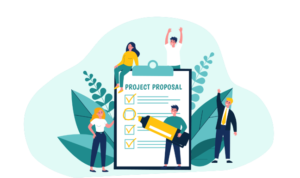 Business accelerator
Having an excellent project idea with the sweet spot for an innovation but not sure how to cope with that?  Let me guide you through
Read More
Just released: whitepaper
HealthTech, Wearables and their impact on the Healthcare Industry